Xpresa offers many options for Hang Tags Label options. Hang tags are commonly used for apparel, clothing, home accessories, and any merchandise where highlighting brand recognition is essential. Some clients will use Printed Hang Tags to place pricing stickers.
Order them in a variety of size thickness, matte or glossy finish, with or without string and pin. Choose from a wide range of string and pin colors to attach your hang tag labels.
Shapes can be Rectangular, Square, or Round. Choose from regular print or Embossed or Debossed.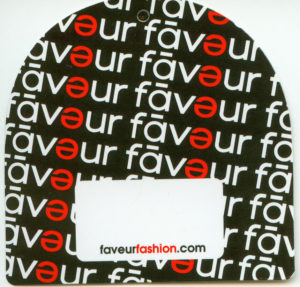 Simply use our Hang Tag quotes. Use Design to design from scratch, or use Custom to upload your own logo.
Hang Tag – Printed labels usually available in a variety of card stocks with a matte, semi-gloss, or glossy finish. Typically used on the outside of garments, attached with a string with clip/pin. The label has a logo, sometimes written text, and an area for pricing or barcoding. Typical card stock is from 12pt. to 18pt.