Clothing Labels or Clothing Tags?
Clothing Labels are often used as a general term for any type of label that is applied to clothing, apparel, and garments..They can refer to woven labels, printed labels and printed hang tags. At Xpresa Labels, we only use professional quality labels for all of our product tags.
Our woven labels are made with high quality threads that are produced with high end computerized looms. Damask is at the top tier, Satin is midrange and Taffeta is simplest. The text or logos are created with pre-dyed threads that are interwoven. There is no printing involved so the vegetable dyed recycled threads will not fade for many years.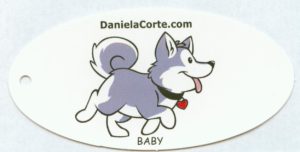 Printed labels are produce on ready made rolls. The texture can be shiney satin or matte(taffeta). The rolls are stock white for quantities under 5,000pcs. Custom background colors are available for higher quantities. Printed will fade over time.
Printed Hang Tags are also referred to as Clothing Labels or Clothing Tags. They are cardboard type labels that can be rectangular, square, round, oval or custom shape. Their thickness varies from 12pt to 44pt. and can have a gloss, semi gloss or matte finish. They will often have a hole punch and we can provide a string/pin attachment if needed.
Label Terms for Woven Labels, Printed Labels, Hang Tags used for Clothes Tags
Below is a list of label terms used for ordering clothing labels, woven labels, printed tags.
Printed satin acetate labels is the most common for use on clothing labeling where cost or ultimate softness is a major concern. We can produce up to 3 colors on a satin acetate.
However, this type of label does not last as long as a woven label because woven labels are produced using thread colors to recreate your artwork, whereas printed labels use ink. Ink will fade after regular washes. Xpresa Woven Clothing Labels are high quality and are durable under all environmental conditions and wash cycles.
Woven and Printed Label Glossary of Terms Reference used for Clothing labels: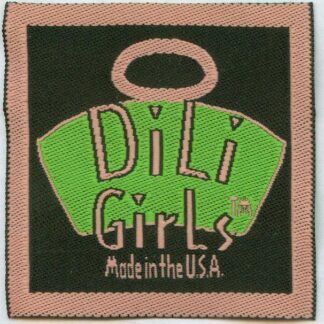 Broadloom
A satin based woven label produced on a high speed wide loom. The look is more soft and less sheen then regular single needle satin loom.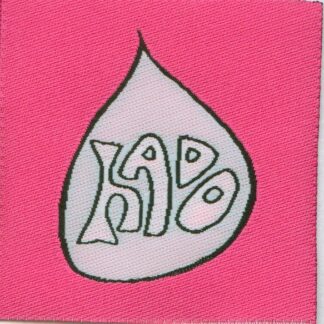 Care Label
Woven or Printed label with fabric content and care information. Individual or on reverse of centerfolded labels.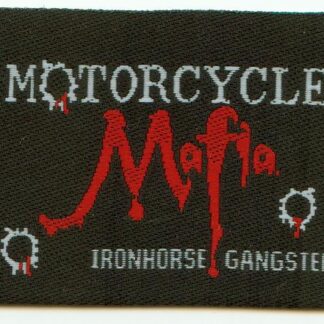 Centerfold
Woven or Printed label folded from the center, horizontally or vertically. Stitching performed on loose ends opposite of folded portion. * 0.8"(2cm) Minimum for woven labels.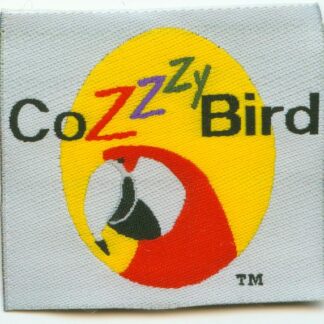 Cut/End Fold
Woven labels folded on the left and right side of label. Usual seam allowance starts from 1/8"(0.3cm). Stitching is performed on the inside of the inward fold.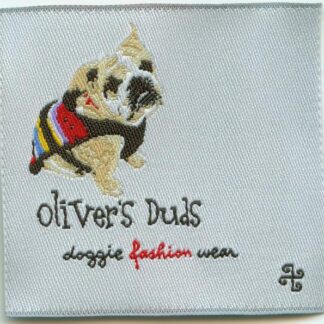 Damask
A lustrous based thread has a smooth soft texture. Typically considered high end and used for intricate details, such as signatures or small text. Available as Cut/End Fold, Centerfolded or Straight Cut. Adhesive or Iron Backing available. This is the best process for custom woven label applications. Woven Damask offers top quality features.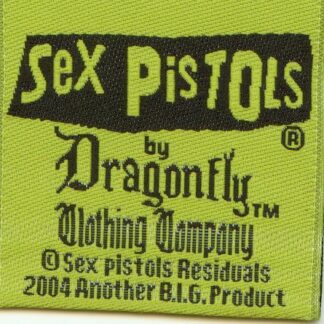 Denier
A unit of fineness for thread yarns equal to the fineness of a yarn weighing one gram for each 9,000 meters(100-denier yarn is finer than 150-denier yarn)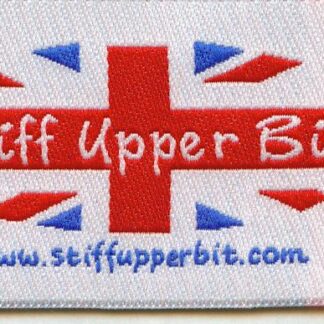 Die Cut
Custom cuts for finished woven labels, typically for round shapes. Cuts are from precise blades based on custom requirements.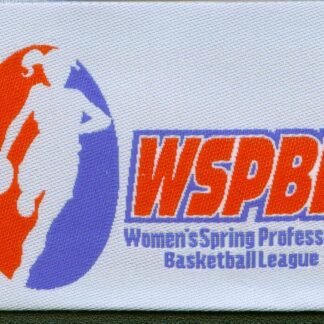 Digi Color Weave
Also known as a photo weave. Small diameter(50-denier) threads are used to bring out photo-like qualities, much like pixels used in computer imaging.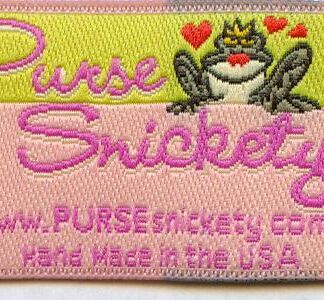 Fuse Cut
A heated and pressure based process used to cut into polyester based threads, where the threads curl back because of the applied heat, thereby preventing the threads to fray.
Printed labels usually available in a variety of card stocks with a matte, semi-gloss or glossy finish. Typically used on the outside of garments, attached with a string with clip/pin. The label has logo, sometimes written text, and an area for pricing or barcoding. Typical card stock is from 12pt. to 18pt.
High end process using high thread counts to achieve the ultimate clarity and a smooth finish
Woven or Printed labels go through an additional process of applying a heat seal coating, which enables the labels to be applied to garments using a heat sealer or iron. Additional stitching creates a more permanent bond.
A precision cutting operation for woven labels. This process requires and additional fee for custom cut applications for woven labels.
A weave in which warp threads interlace with filling threads to produce a smooth fabric. All woven labels are produced by a loom.
Also called a Manhattan fold, were the rectangular ends are beveled to be stitched on top of ends.
Very clean and soft shiney process that is used mainly for intimate or bridal wear.
A polyester based plain woven thread used for low cost or basic uses. Not suggested for use in contact with skin as it tends to be scratchy. More suitable for outerwear or accessories. Very durable. Weaving can be double for definition details. Taffeta is a woven label process.
Not really made of taffeta but called because of the matte(not shiney) appearance of the rolls. Very basic and paper-like quality.
A color code system developed by Pantone. Most textile manufacturers use this code system to provide close color matches to designs. TPC/TPX are not the same as PMS(print Pantone codes).
A delicate cut use for woven labels, where the labels are cut using vibrations, rather then heated cutting(fuse-hot knife). The end result is a label with smooth and soft cut edges. Can be used for one side only and not on all sides of the label.
A textured looking label used mainly to provide a thick and rugged appearance. Great for patches, uniforms used on the outside of items.
The process of creating a woven label with threads that are projected through a loom.
A delicate cut use for woven labels, where the labels are cut using vibrations, rather then heated cutting(fuse-hot knife). The end result is a label with smooth and soft cut edges. Can be used for one side only and not on all sides of the label.
Labels produced using looms. Xpresa offers top quality woven label products for clothing label, accessory labels, manufacture labels and all other custom woven label applications.
XPRESA LABELS supplies Clothing Labels, Woven Labels, Printed Labels for the textile and apparel industry. We offer quality CLOTHING LABELS, WOVEN LABELS AND PRINTED LABELS for a great price and PROFESSIONAL Service. We supply clothing labels, woven labels, custom woven labels, printed clothing tags, apparel hang tag labels, apparel woven labels, and many more.