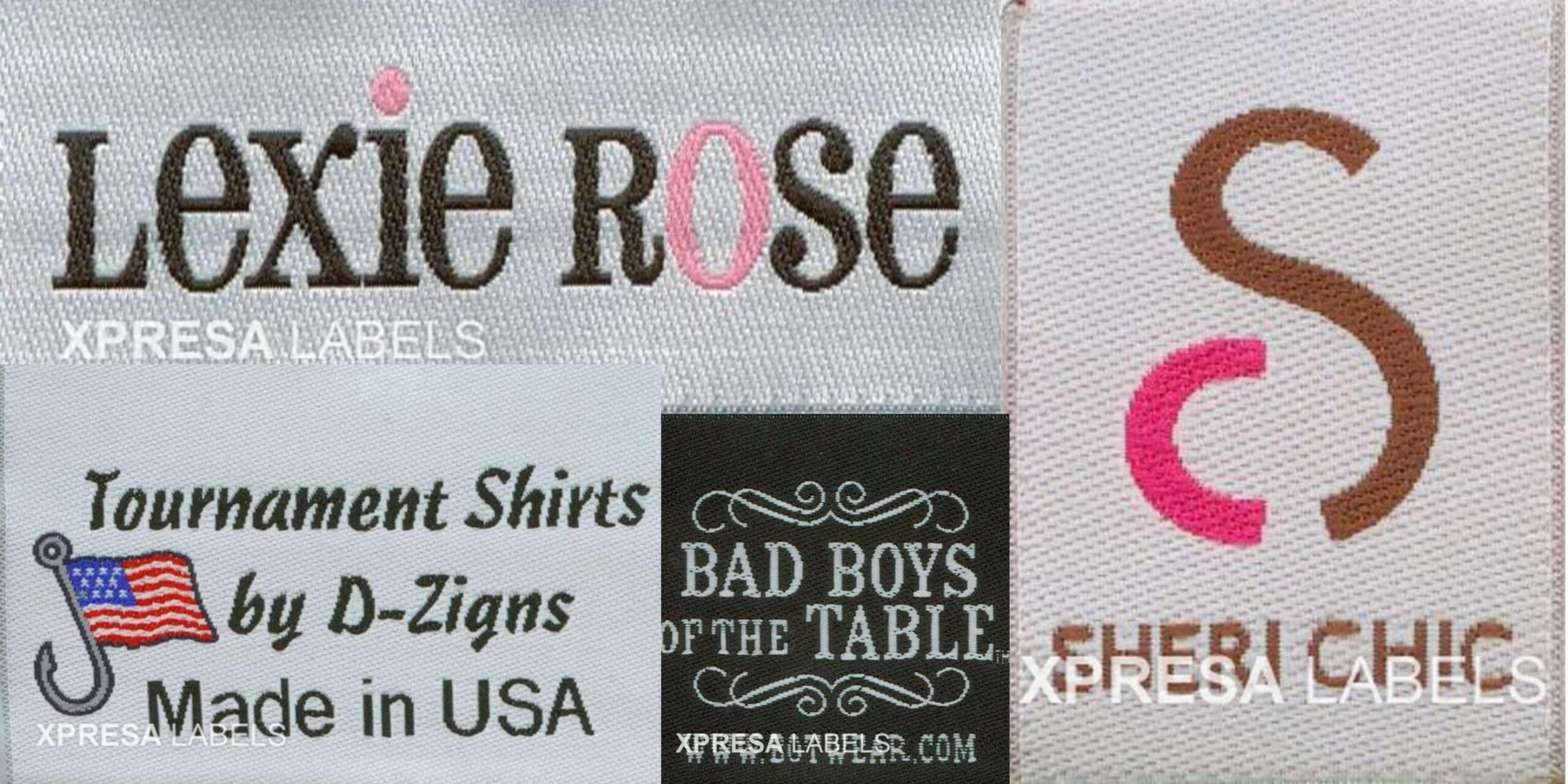 When it comes to making a fashion statement that's not only chic but also sustainable, there's a hidden gem that's ready to weave its way into your heart – satin woven labels.
Your garments have labels that are as luxurious as they are eco-friendly, adding a touch of elegance that'll make heads turn and Mother Earth smile. Yep, that's the magic of satin woven labels, darlings, and they're here to revolutionize the way we flaunt our style.
Satin Serenades Sustainability
Ah, satin – that silky-smooth embrace that's no stranger to the world of luxury. But did you know that it's more than just a pretty face? These woven labels, created with sustainable fashion in mind, are a testament to our commitment to both style and the planet. It's like having your cake and eating it too, except the cake is a stunning ensemble and the icing is a label that whispers tales of conscious consumerism.
A Dash of Elegance, a Pinch of Pizzazz
Oh, the allure of satin! These woven labels aren't just about being kind to the environment; they're about adding a dash of elegance and a pinch of dash & flair to your outfit. It's like the final flourish of a master chef on a dish that's already divine – satin woven labels elevate your attire to haute couture levels. Whether you're strutting down the runway of life or sashaying through the city streets, these labels are your style confidantes, revealing your commitment to both fashion and the Earth.
Green Glamour That Speaks Volumes
You know what they say, darling: actions speak louder than words, and your choice of clothing labels shouts volumes about your values. Satin woven labels don't just whisper 'sustainability,' they sing it from the rooftops! When someone catches a glimpse of that shimmering label, they're not just seeing a brand name; they're witnessing your dedication to preserving our beautiful blue planet.
Small Labels, Big Impact
Whoever said that size doesn't matter clearly never encountered a satin woven label. These tiny pieces of art might be small in stature, but their impact is colossal. They remind us that sustainable fashion isn't just a trend; it's a movement that embraces every aspect of our wardrobe, down to the very labels that carry our stories.
Crafting Your Story, One Stitch at a Time
Imagine this: a designer's vision translated into fabric, sewn with creativity, and embellished with a satin woven label that ties the tale together. It's not just clothing; it's a narrative of art, ethics, and elegance. These labels are more than identifiers; they're storytellers, revealing the journey from sustainable materials to stunning garments.
So, Ready for Satin Woven Label?
So, there you have it, fashion-forward friends. Satin woven labels aren't just an accessory; they're a commitment to making the world a better-dressed, more sustainable place. With a touch of glamour and a whole lot of eco-conscious flair, these labels are a style statement that resonates with both your inner fashionista and your planet-loving soul.
So go ahead, make your mark with satin, and let your labels be the thread that weaves together a stylish, sassy, and sustainable story. After all, in the world of fashion, why just stand out when you can stand up for what truly matters?